Are you interested in booking a STEAM Team Visit?
If you're interested in booking our STEAM Team for your upcoming Career Day, Science Fair, etc., then please call our office at 909-396-0151 or email us at steam@thecollegeexpo.org. Spaces are limited, so contact us today!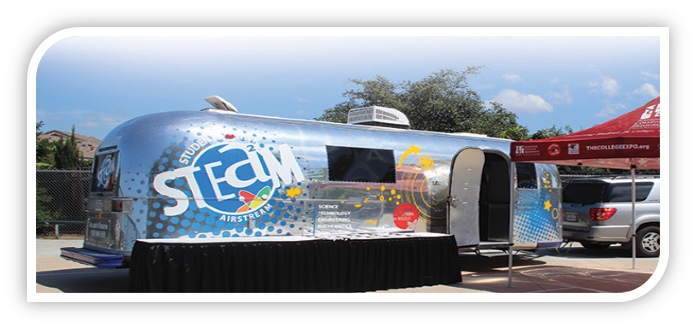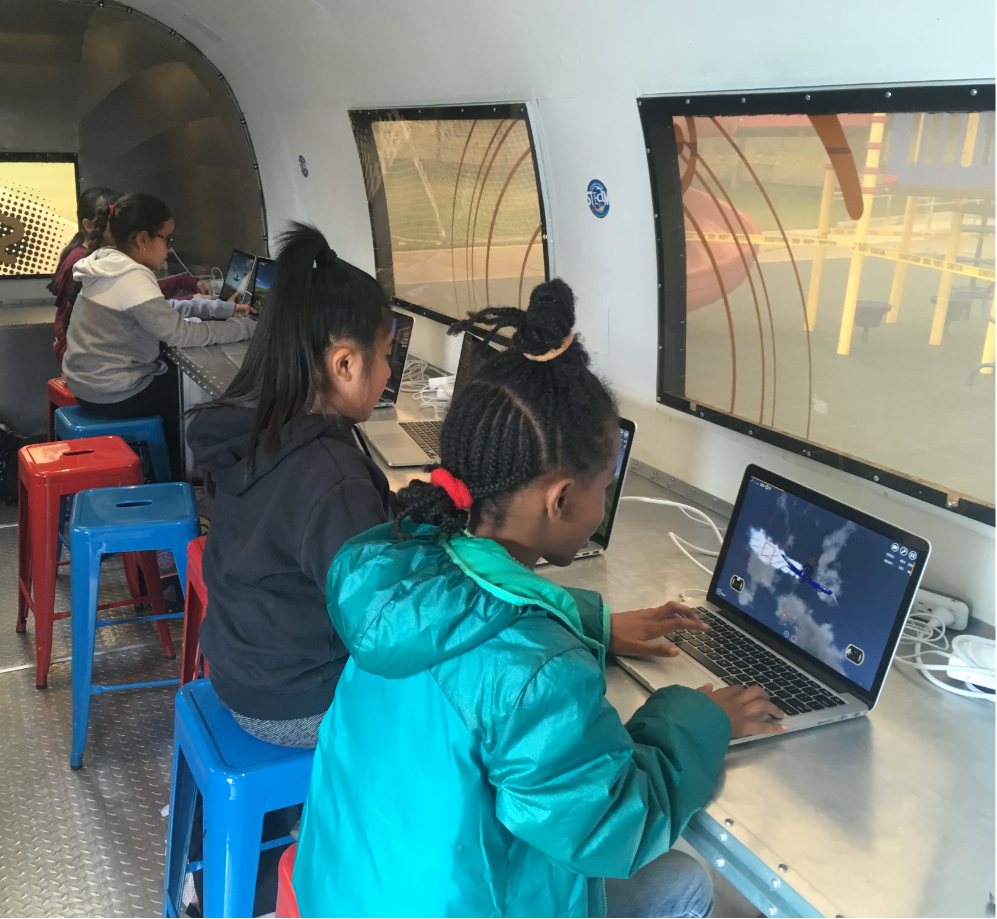 We're so excited that you're interested in a STEAM visit! We have several different options/styles:
Have a large-scale event, fair, or presentation? Our

OPEN HOUSE

style would be perfect for you!

Attendees can cycle through the STEAM Mobile, check out the 3D Printer, and explore our various STEM programs.

This style is ideal for ensuring a bigger group receives a full experience.

Do you have a smaller group that you want to experience a specific curriculum? Our TECH WORKSHOPS style would be appropriate.

We have about 20 different STEAM Curriculums created for students, ranging from Basic Coding, to Solar Cells, to an Intro to Subatomic Particles.

Our curriculums can be tailored to students from 5 years all the way through high school.

Instruction can last from 20-50 minutes, depending on schedule.

Like the idea of a STEAM visit, but can't accommodate the STEAM Mobile? Check out our

STEAM on the Move

style.

This style allows us to reach a larger group of students, while still providing some sort of STEAM education.

Ideal for use in a computer lab, classroom, small scale event, etc.

Please call for program costs as prices vary by style
*We also offer special discounted pricing for multi-day bookings. If this interests you, please contact us for details.*
We look forward to working with you!